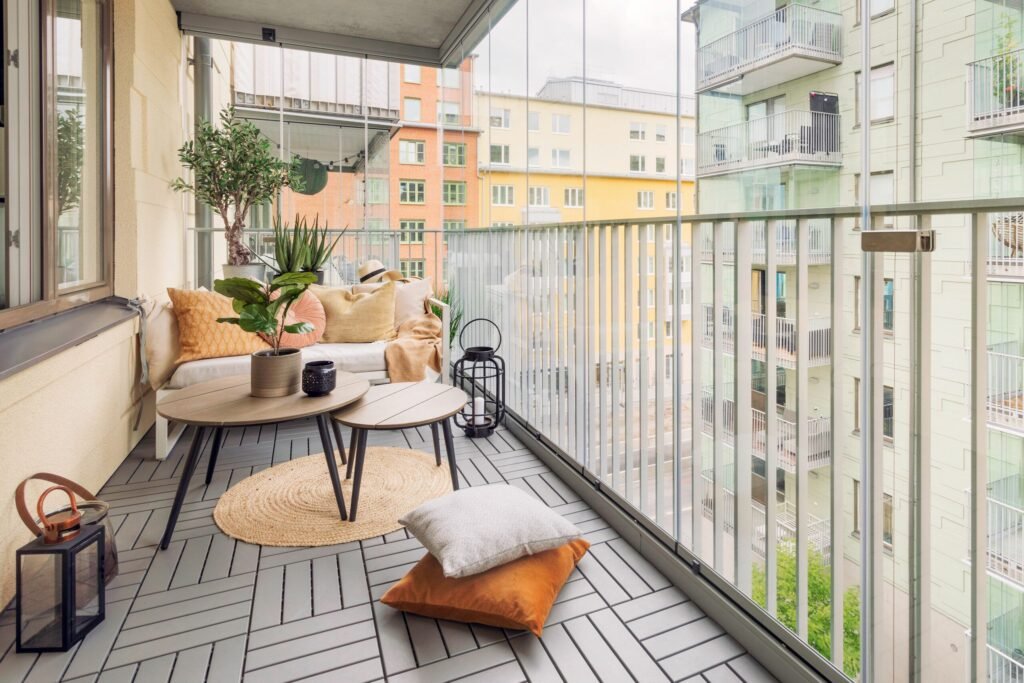 Our balcony spaces are small but most of us don't have idea how to convert this small space into a rich outdoor space. Every apartments is not made of balcony or terrace but each of us want to have at least one balcony where we can plant a tree, or set a table where family can enjoy outdoor environment, and etc. As such, small balcony design ideas are in great demand among homeowners. So where they can implement their own balcony.
Create a sleek and modern balcony design by merging invisible grills with simplified furniture and lush greenery. Use invisible grills to maintain unobstructed aesthetic views while ensuring safety. Add potted plants, hanging planters, or a vertical garden to bring natural beauty and freshness to the space.
2. Mini Herb or Vegetable Garden
Enhance your balcony by growing herbs, vegetables, or flowers in small pots or vertical planters, adding freshness and a practical touch to your outdoor space. This plants gives a stylishness to your balcony.
3. Cozy Outdoor Lounge
Create a comfortable outdoor lounge on your balcony with adding cozy seating, soft cushions, and enjoy natural light for a relaxing atmosphere.
4. Hanging Swing Chair
Hanging swing chair can give your balcony a perfect décor. This hanging swing chair / jhula not only adds a touch of beauty and elegance but also gives you a relaxing spot to sit and enjoy the aesthetic view.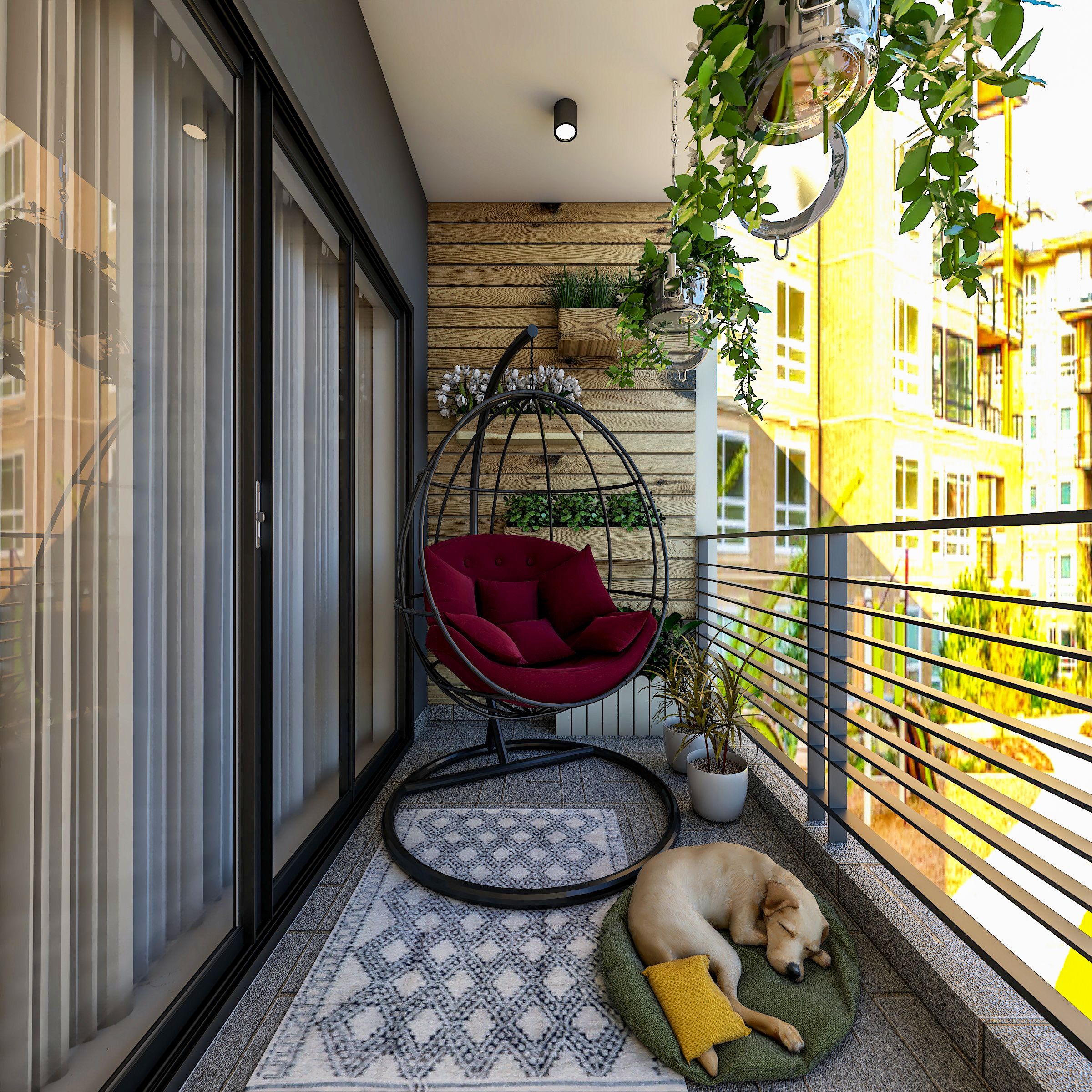 5. Hanging Plant
A balcony is that best little spot, offering abundant sunlight for your plants to grow and give your balcony a touch of glamour. You can hang plants like Money Plant, String of Pearls, Boston Fern, etc.